Long Island Limo Service - Get The Best
Are you a first-time visitor to Long Island? Are you a tourist who has been to Long Island before and you still love the area? You can be assured that the city offers a lot of attractions and rich culture. Ace Limousine can arrange the best Long Island Limo Service for you to ensure that everything goes smoothly.
Long Island, a large island in Southeastern New York State with densely populated residents, is known for its expansiveness and density. There are beautiful destinations such as Montauk Point State Park and Jones Beach State Park, along with the Atlantic coasts, including Fire Island. The North Fork, which lies on its east end, is home to numerous wineries that you can visit. The Hamptons are known for their upscale homes and antique shops as well as trendy restaurants. There are many exciting and great things to do for a trip to Long Island. With Ace Limousine, you do not need to worry about transportation arrangements. We can help you arrange the best Long Island Limo Service to make your trip fun and seamless.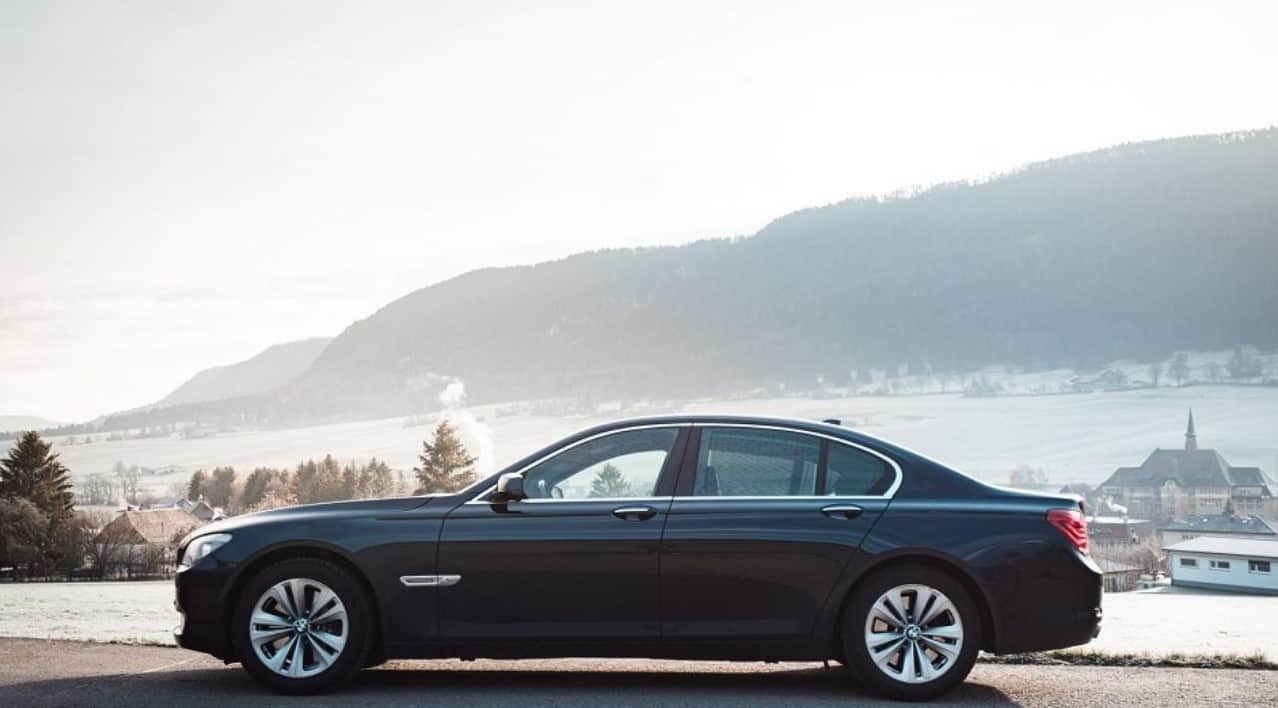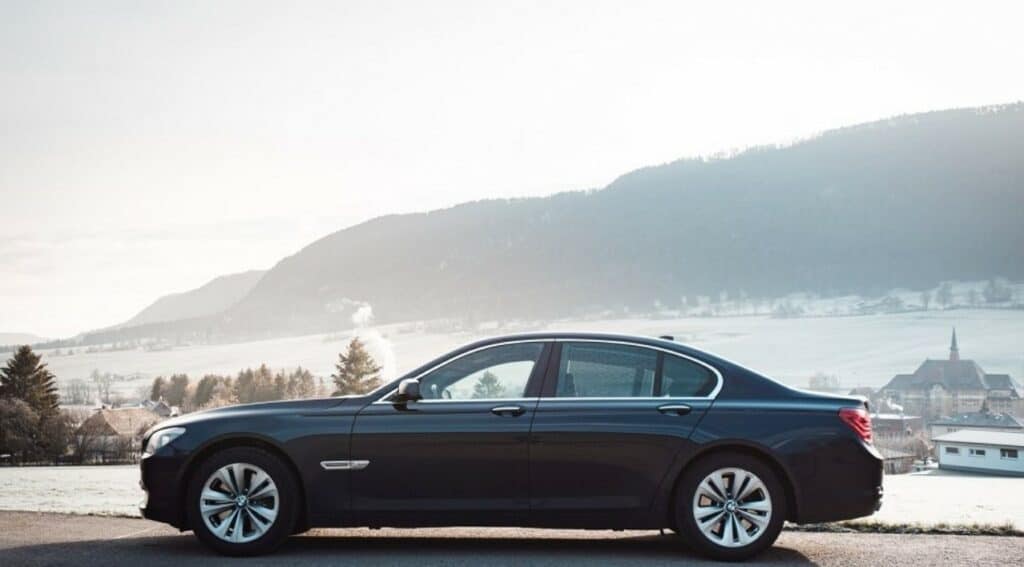 Some trips offered under our Long Island Limo Service:
Coney Island, Long Island, New York:Coney Island is a stunning peninsular suburban neighborhood, sparkling beaches, and entertainment/leisure destination in Long Island. This fun destination, located in the Southwestern part of Brooklyn's Lower Bay, is well worth visiting. There are many entertainment options and special activities available. We will arrange everything you need to make your trip stylish and luxurious. There is nothing to worry about. Your chauffeur will arrive at your destination to pick you up. Your experience will be unforgettable.
Prospect Park, Long Island, New York:Prospect Park is a green city with modern basketball courts. Prospect Park is a great place to go if you enjoy sports. The park has handball and basketball courts, a playground, and a historic house. This park is full of fun, and you'll love every moment you spend there. We cover your transportation arrangements. We can arrange the most exquisite transportation arrangements, making your trip to this location even more enjoyable. As you explore Long Island's beautiful park, take a luxurious chauffeur-driven limousine ride. You will have fun and exciting times at this location. We guarantee a memorable experience. Your chauffeur will pick you up and drive you to the destination no matter where you are located. Once you're done, your chauffeur will safely transport you back to your home in luxury.
Brooklyn Museum, Long Island, New York: Brooklyn Museum is a must-see while on Long Island. This beautiful location houses incredible historical relics from the city. It houses landmarks of Beaux-Arts that are known for their modern and ancient art collections. It is known as the attraction of the premier arts in Prospect Park. The Brooklyn Museum is the ideal destination for anyone who wants to see world-class contemporary exhibits. We make it easy and stylish to visit this destination with our personalized services, and you will be amazed at the results. Our service is unmatched in terms of the amazing experience it will provide. You will enjoy a luxurious and exciting ride in our limousine. It will be amazing.
Brooklyn Bridge Park, Long Island, New York:Another great attraction is the Brooklyn Bridge, a stunning attraction that you will not want to miss. We will arrange for exceptional accommodations so you can enjoy this amazing destination. You will enjoy the amazing hibachi-style BBQ grills, shaded tables, and river views. As you take in the stunning views, the breeze will sweep past your face like a movie scene. Enjoy a peaceful picnic in the park, or savor delicious grills while you take in the park's splendor. There are no difficulties in getting to the attractions as our chauffeurs are highly trained and very familiar with the area. You can rest assured that your chauffeur will take you to the destination in style and luxury. Ace Limousine is one of the most affordable limo companies in the city, so you can trust us to find the perfect ride.
Barclays Center on Long Island, New York: We will love to offer you a ride in a limousine if you are a big sports fan. The Barclays Center is a massive sports arena that also houses a concert venue. The Brooklyn Nets basketball team plays at this location, so you should visit it during match season if you are in the area. The venue is also a great place to watch boxing matches or attend concerts. The venue hosts various sports events, so if sports are your passion, you will enjoy it. Our chauffeurs will be happy to transport you to the venue. With our world-class limousine service, you can arrive in style at the concert and enjoy it.
Brighton Beach, Long Island, New York: Brighton Beach offers a relaxing beach atmosphere and delicious Russian cuisine. Because of its close-knit Russian and Eastern European communities, Brighton Beach is often called 'Little Odessa.' This neighborhood is known for its rich culture and high-rise residential buildings. You can relax on the stunning beach while you enjoy the shaded area. You can also take a dip in the ocean if you wish. This destination offers so much entertainment that it is worth getting there early to enjoy all of the excitement and fun. There are no worries about transportation arrangements. So that you can get to the best places in the city early, our chauffeur will arrive at your hotel as soon as possible. We will provide an extraordinary experience to ensure that you enjoy every moment of your ride in grand style.
Brooklyn Botanic Gardens, Long Island, New York:Brooklyn Botanic Gardens is the perfect place for you to connect with nature, with a Cherry Blossom Festival for children, as well as a Japanese garden. The Brooklyn Botanic Gardens is a beautiful garden you'll love to explore. Do you plan to take your children on vacation? A garden is a great place for kids to explore. We guarantee that they will enjoy every minute of it. There is no need to wait for limos to take you to the garden. You only need to engage our service, and your chauffeur will arrive at your hotel to pick you up and drive you to the garden in comfort. Cruise through the city in a chauffeur-driven Limo. You are now ready to go and are sure to have a wonderful and memorable experience.
Flushing Meadows-Corona Park on Long Island, New York: This beautiful, historic spot is on Long Island. The park is a vast green space that houses World's Fair monuments and museums, sports facilities, museums, and zoos. The attraction is a must-see for history lovers. There are many special activities that you can do at the site, which will make your experience unforgettable. You can explore the historical beauty of the area and visit the zoo to see the many animals. The park is sure to make you beam and embrace every moment. Our top-class service will provide you with luxurious transportation services to make your journey seamless. You will find the right vehicle for you. All of our limos come with incredible features to make your trip memorable. We will take care of all your Long Island transportation arrangements and ensure smooth movement throughout your stay.
Staten Island Ferry: The Staten Island Ferry offers a thrilling ride along the gorgeous waters of Long Island. You will feel the excitement and adrenaline rush of the ferry on a ride that runs 5.2 mi through New York Harbor. New York City Department of Transportation operates the Staten Island Ferry, a passenger ferry route, and it is an integral part of New York City's attraction. The ferry provides a unique experience along the single route. With our exceptional limousine service, you can travel to this destination in style. There's no need to worry about anything. Your chauffeur will pick you up and drive you to the destination. He will also wait for you at your destination to return you in comfort and style.
Brooklyn Brewery, Long Island, New York: A tour of Brooklyn Brewery is a great idea for beer lovers. We would love to take visitors to the brewery for a tour and a tasting of the product. Brooklyn Brewery offers tours and tastings that allow you to get an insider's view of the creation process at the brewery. It is an unforgettable experience that you won't forget anytime soon. With our exclusive limousine service, you can arrive in style and elegance at your destination. Our limo service is state-of-the-art; it is unrivaled. You will have an unforgettable experience riding with us. No matter where you are located, your chauffeur will pick you up at the airport and drive you to your destination. All of our limos have top-quality features to make your trip enjoyable. Our limos or party buses are best for group traveling. Party buses are spacious and luxurious. They have amazing features that will make your trip comfortable, exciting, and enjoyable.
Hire Ace Limousine today and have all of your transportation arrangements taken care of throughout your time on Long Island. We will make sure you have a great trip, no matter where you are going. We will provide a world-class experience for you when you are ready to discover all that Long Island has to offer in terms of beauty and excitement.

The Best Limo Service Provider in Long Island
Established in 1967, Ace Limousine has been evolving with the times since then. Rated the Best Limo Long Island, our fleet of luxury limousines and town cars is the largest in the region. We also have an indoor facility that is up to date. We have a stunning array of new 6, 8, 10, and 14-passenger limousines, party buses, and specialty vehicles for your group of guests, including the Rolls Royce Princess and Antique Cadillac.
Ace Limousine is based out of Levittown, New York. We offer reliable and luxurious limousine service as well as executive coach service for individuals and private groups. Perceptive couples from Nassau County and Suffolk County prefer our Long Island wedding limousines. Our safe prom limousines for high school students are a favorite choice of Long Island parents year after year. All year round, our corporate limousine services offer ground transportation to Long Island and New York-based businesses. Ace Limousine also offers executive airport transportation from JFK, LaGuardia, and Islip MacArthur, both for individual and corporate use. Our limousine service is simply unmatched!
Long Islanders love to use our leisure limousine and party bus services for all their milestone celebrations. Family reunion limousines, retirement party limousines, and bar mitzvah/bat mitzvah limousines are all options. Limos can also be used for bachelor parties, bachelorette parties, and Long Island weddings, Long Islanders Yankee Stadium party bus services, Citi Field bus service, and an Atlantic City Tour bus to the East Coast casino's capital.
Being the Best Limo Long Island, Ace Limousine offers the best in transportation technology and service. Our company has been in the limousine industry for more than 54 years. We provide unique transportation experiences at the most affordable prices in the limousine and transportation industries.
Our vehicles are perfect for weddings and proms, a night on the town, wine tours, night out, shuttling, long-distance trips with coach buses, or any other special event.
We Know How To Be The Best Long Island Limo Service Provider
Ace Limousine is the Best Limo Service Long Island because you can personalize the experience according to your requirements and needs. You can choose from a variety of fleets to meet your individual needs. We can provide private luxury transportation in town cars and buses for up to 50 people, the most luxurious stretch limousines and limousines available in the business. You can rent passenger vans, Escalades, and many other vehicles. We, at Ace Limousine, can manage any event, big or small, personal or business.
To provide the best luxury and comfort, we have modernized and upgraded vehicles. You will have a memorable ride with our specialized cars.
With Ace Limousine, your event will be unforgettable. We provide custom Long Island Limo wine tours and ideas for corporate events like birthdays, anniversaries, and weddings. We are more than just our limousines. Through Best Limo Service Long Island, we specialize in making your wedding perfect. No matter if you require a customized wine tour for your anniversary, birthday, or to get you to the airport, our customer service skills will exceed all expectations. It is a great way to make your Long Island trip affordable. We have over 25 premium, licensed vehicles that are insured and can help you. We will be able to meet all your requirements for any event.
There are no other limousine services that offer the same experience as Ace Limousine. We will provide you with everything you might need, no matter if you want to make a lasting impression or pamper yourself. You can make your next event a success with our assistance.
Here's a list of all vehicles we offer:
Ace Limousine prides itself on providing high-quality vehicles for weddings and other special events. We offer a wide range of Rolls Royce models, including antique and bridal cars. All our antique and bridal models are maintained in top condition. The perfect wedding car is a combination of smooth curves and a smooth ride. The most important upgrades include air conditioning and plasma TVs in the enhanced models.
Exotic cars are great for many occasions, such as corporate travels or a night out with your friends. All exotic cars come in white color and have luxurious amenities. These fully-featured buses include a TV/DVD player, state-of-the-art sound systems with iPod and MP3 plugin-ins, custom lighting, and bar service areas.
If you are a party animal and have a large budget, there is a possibility to rent rented party buses. The smallest party bus can carry 18 guests, while the largest model can hold 40. These buses can be used for many occasions, such as prom. Private rentals are available on minibusses, coaches, limos, and party buses. We also offer party buses, shuttles, limousine rental, and small shuttle vans. All-Party Buses that carry 30 passengers or more have bathrooms. Party Buses also come with a Bluetooth-operated stereo system. Private partitions are available on Party Buses to provide privacy. However, your chauffeur may still be able to see you ensure safety.
The ultimate bachelorette party experience will be provided by our fleet of luxurious and glamorous limos. Many limos are available, including Towncar, Chrysler 300, Navigator (available in both black and white), Expedition, Hummer transformer, and Suburban Limo.

The Search for Long Island Limousine Service Ends
Long Island is home to uncountable tourist locations open to both locals and tourists alike. Some of the most famous attractions are:
Oheka Castle: The Oheka Castle, located on Huntington's 443-acre estate at 135 W Gate Drive Huntington, NY 11733, is something you should consider. It is the ideal place to live out your dreams. It is a beautiful castle, with its lush garden and luxury rooms. The castle is a wonderful place to spend your honeymoon. You can find everything you need to make your vacation memorable. Oheka Castle is close to many restaurants and bars, as well as spas and entertainment. How do you get there? Ace Limousine will take care of all your transportation arrangements with the most affordable Long Island Limousine Service.
Wine Country on Long Island: The Long Island Wine Country has grown in popularity over the years and is now a popular destination for tourists. The destination is a great place to visit if you are passionate about wine and the wine-making process. You can reach the heart of New York's wineries and vineyards from North Fork, thanks to the abundance of them. You might be interested to know that Long Island boasts over 4000 winemakers, which means you will have plenty of options. You can visit as many of these wineries and vineyards based on the time you can spare. Our Limo service will safely transport you to all your destinations in comfort and luxury. You will have the opportunity to taste the wines and enjoy delicious food while you're in wine country. You can also enjoy the stunning sandy beaches and the sunshine while you're at this location.
The Hamptons: Hampton offers a wide range of fine dining options, stunning scenery, and entertainment. It is the perfect place for adventurous vacations. The beach and everything it has to offer will be a highlight of your vacation. You can also enjoy the destination's fun and fast-paced entertainment, such as live music, theatre, and outstanding cuisine.
Sea Girt, New Jersey: The picturesque town of Sea Girt, which is located along beautiful white sandy beaches, is worth a visit. It is a wonderful place to enjoy a romantic getaway. Many top-notch restaurants, elegant restaurants, and lounges serve delicious cocktails, making it the perfect place to spend a weekend.
Ace Limousine offers the most affordable and accessible Long Island Limousine Service. We are the most economical way to get to JFK or La Guardia Airports. If you have to make round-trip arrangements, we offer special discounts.
Our pricing is transparent, reliable, and accurate. There is no surge pricing -- the price we give you is what you will pay. Get a quote and a discount to get you to the airport as quickly and as affordably as possible.
If you are traveling solo, join our regular airport runs from your home. Or book a car in town for a private or private run. Ace Limousine is ideal for groups. You can travel with your family, friends, or small groups, such as on a business trip, bachelorette weekend, or in luxury comfort, with a stretch limousine that transports up to 20 people.
We can also accommodate larger groups. You can book our party buses for groups from 14 to 40 or a minibus for 24 to 33 people. Our large coach can accommodate groups of up to 40 passengers.
We can take the stress out of getting to the airport. Ace Limousine will get you there for the best price. Call us today to get a quote and make a reservation.